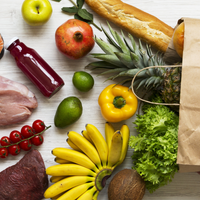 How it Works
1/ You pick out whatever you'd like in our shop. Our online shop is connected to the store inventory, so it's typically accurate.

Note: At checkout, you choose FREE curbside pickup or pay extra for home delivery.

2/ We gather your items for you as quickly as possible. Fulfillment times vary and are noted at the top of this page.
3/ Once prepared, we then arrange for pickup or delivery.